Printing transport labels on franking machines at the post office.
Do you want to send a parcel and create your transport label online, but don't have a printer to print it out with? Now you can pre-reserve your labels on Chronopost.fr and print them out later. You'll receive a reservation number by email or text message in order to be able to print your label directly from a post office, using the free-to-use automated franking machines. This service is available in all post offices with automated franking machine areas.
This is also highly convenient for third parties (a customer, sales person or field technician etc.)! You pre-reserve a transport label, providing their email address or mobile number. They then receive the reservation number and can go to the post office to print out the label and send a parcel.
How to
1. Check the box "Send transport label by email/text message for drop-off at a local contact point" and provide the email address or telephone number the reservation number is to be sent to.
You're creating your label using the "1-Click" Version: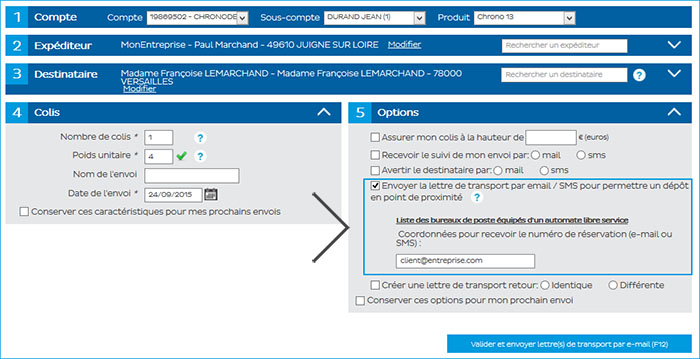 You're creating your label using the "Step by Step" Version:
Then follow the usual procedure for creating a label.

2. You will receive an email or text message with your reservation number.
3. Go to a post office equipped with an automated franking machine area. 
4. From the welcome screen on the machine, click on the Colissimo/Chronopost Online Collection button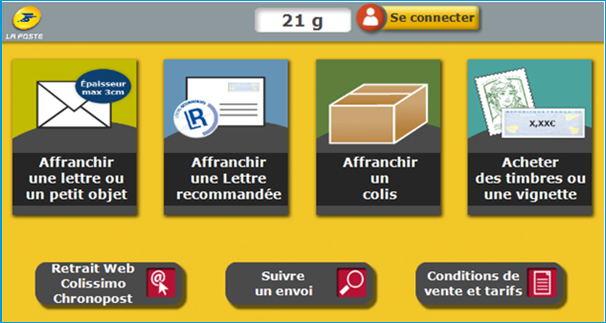 5. Enter the reservation number received by email or text message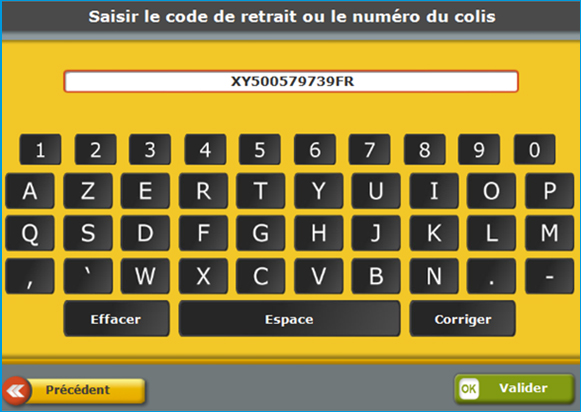 6. Find the relevant transport label.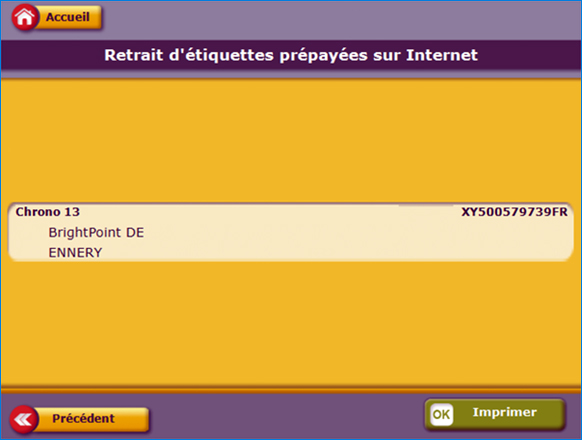 7. The transport label is printed in a few seconds, accompanied by the proof of drop-off for your records. You then only have to attach this self-adhesive label to your package and hand it to the counter clerk, who will stamp the proof of drop-off.